Gary B. Meisner, author of the website GoldenNumber.net and developer of PhiMatrix software, recently did his first author interview for his 2018 book, "The Golden Ratio – The Divine Beauty of Mathematics." The interview was conducted by Danielle Hampson, Executive Producer of TheAuthorsShow.com on November 5, 2019, and appeared on November 13. It can be heard for free at this link or the image below: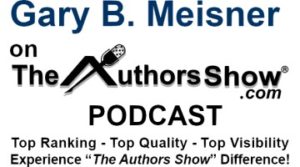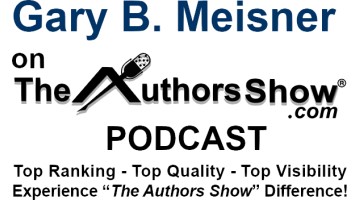 A fascinating topic and interview on the golden ratio:
Danielle's fascination with the golden ratio led her to conduct the interview herself, rather than turning to one of her other interviewers. She covered a variety of interesting questions in an fast-paced and engaging 17 minute interview, including:
Why should people other than maybe professionals like mathematicians, architects etc. even be interested in the Golden Ratio? What is the Golden Ratio, and why is it important?
What do we find inside The Golden Ratio book?
What motivated you to write this book, and what are your credentials to do this?
Many books have been written on this topic. What makes yours different from the rest?
The golden ratio has many different appearances and applications. Which ones generate the most interest or are most surprising?
Would you please explain your cover?
What has surprised you most in studying the golden ratio over the past twenty years?
This type of topic can be seen as a little heavy to read. How would you describe your writing style?
Will you share with us an excerpt from The Golden Ratio?
What is the biggest benefit the reader will take away from reading your book?
You mentioned your target audience earlier, but what other reader demographics do you think would also benefit from reading your book?
Other than of course selling your book, what do you hope to accomplish with it?
Where can readers find out more about you and your work, and where can they purchase your book?
The book is available in the US on Amazon, and in other countries as well, with translations available in Spanish, German and Dutch.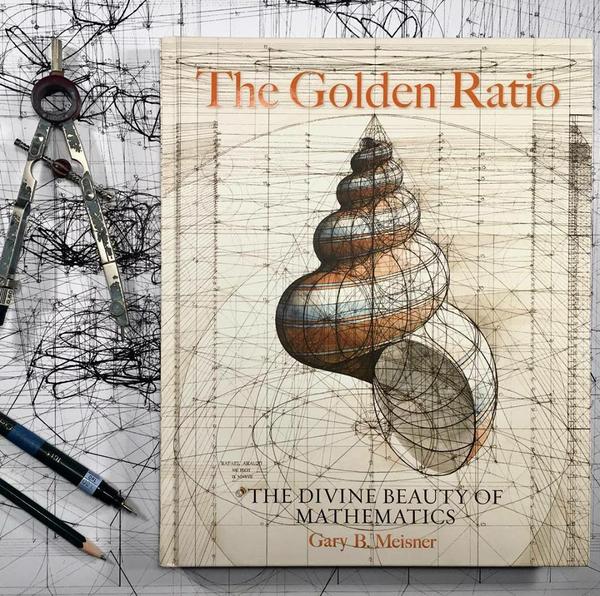 The Authors Show is a
Global Publishing Industry Podcasting Pioneer, and has been producing powerful author interviews since 2005.
Selected excerpts of answers to the questions above.
2. What do we find inside THE GOLDEN RATIO?

The book provides an overview to all areas of the golden ratio, with a narrative that is simple, engaging and practical, and with over 250 color illustrations to provide examples. Contents include:
Introduction – This provides some basic definitions, and sets the stage for a journey the reader is about to embark on.
Geometry – Chapter One covers the golden ratio's unique qualities in geometry, covering what Euclid first described back around 300 BC to more recent discoveries in the past century.
Mathematics – Chapter Two covers the golden ratio's unique properties in mathematics.
The Classic Arts – Chapter Three then dives into its application in the arts. It open with the quote, "Without mathematics there is no art" and then explores high resolution color images that show the application of the golden ratio in the paintings of classical artists, including, Leonardo da Vinci, Michelangelo, Raphael and Botticelli.
Architecture and Modern Design Arts – Chapter Four opens with a quote from French painter Georges Seurat, "Some say they see poetry in my paintings. I see only science." It covers applications in architecture, from ancient architecture to modern, and then shows the reader how the golden ratio can be applied to photography, product design, logo design, fashion design and more.
Life and Nature – Chapter Five then reveals where we find appearances of the golden ratio in life, from our DNA to our faces, and how this impacts our innate perceptions of what seems aesthetically pleasing and natural to us as humans.
Chapter Six explores other appearances in nature and closes with some thoughts to inspire the reader to ponder implications of the design we see, and how they might apply that in their own lives and creative pursuits.
4. Many books have been written on this topic. What makes yours different from the rest?
The visually engaging coffee-table book style with over 250 beautiful color illustrations in a 224 page , 9.5 x 11.7" 2.9 pound book.
The breadth of topics covered.
The simple, non-technical approach to the topic.
The diverse background and perspective I bring to this topic, from having connected with thousands of people over the past twenty years. I've done everything from helping students with their science projects to consulting with artists and designed products, commercial logos, commissioned sculptures and more. It's been an incredible journey that took on a life of its own and I've learned a lot along the way.
The original research that I've done, some of which has never been revealed before this book, and which uses software that I wrote to do the analysis.
7. What has surprised you most in studying the golden ratio over the past twenty years?
How many different topics it has led me to learn about.
How many people in different disciplines I've connected with along the way.
How few people know much at all about the golden ratio
How much misinformation and confusion there is on the golden ratio, and
Probably most surprising of all is how much bitter debate and polarizing conflict there is on this topic. It seems to be a topic that inspires people in a wide range of disciplines to write about, but also one that most people don't go far enough outside their own areas of expertise to fully understand. So we find articles and videos by some people claiming the golden ratio to be much more than it really is, and articles and videos by others trying to refute and debunk everything about it. I've always sought to be the voice of reason, evidence and fact in the middle.
Listen to the full interview on TheAuthorsShow to hear more.