Book: The Golden Ratio
"The Golden Ratio – The Divine Beauty of Mathematics" was written by GoldenNumber.net site author, Gary B. Meisner. The book has an engaging balance between being an informative educational textbook and a visually inviting 9.2″ x 11.4″ coffee table book, with over 250 illustrations on 224 pages. Available in six languages and at most online bookstores, including Amazon.
Amazon US

The Golden Ratio: The Divine Beauty of Mathematics (English)

Amazon Germany

Der Goldene Schnitt: Die Schönheit der Mathematik (Allemand) 

Amazon Spain

Proporcion Aurea: La Divina Belleza de las Matematicas (Español)

Amazon France
Amazon Netherlands or BiblioTheek.be

 De gulden snede: de goddelijke schoonheid in kunst, natuur en wetenschap (Néerlandais)

Amazon Japan
Software:  PhiMatrix Golden Ratio Software – Design and Analyze
PhiMatrix golden ratio software is a design and analysis software application for Windows and Mac. It was developed by GoldenNumber.net site founder, Gary B. Meisner. The PhiMatrix grid system quickly overlays any image in any software on your screen to identify or apply phi proportions in various grid styles, as well as custom user-defined ratios. It's not a plug-in but a universal overlay, so you can use it with PhotoShop, Illustrator, InDesign, Picassa and any other software you use.  Two versions are available. Golden Ratio Design has a simple user interface for creative types. 1.618 Professional has many more controls and templates. Both have with two week free trials.  Use coupon code GN1618 for a 20% discount from this site.  See also details on applications for cosmetic dentistry.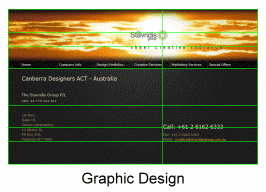 Investing: Elliott Wave International – Fibonacci trading techniques for stocks and other markets
Learn how to apply the golden ratio and Fibonacci patterns that appear in nature to timing and price movements in the stock markets at Elliott Wave International.  See overview at the Stocks page on this site.  Free Club EWI membership with a variety of book and service offerings.
Jewelry: Ka-Gold Jewelry and Something Greek Jewelry
See also the golden ratio jewelry page for a variety of jewelry and other items, everything from simple charms to beautifully designed gold and silver jewelry inspired by the golden ratio.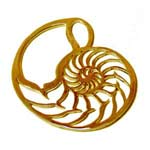 Wearables and Home/Office Merchandise:  Cafe Press  – Express yourself
Share your interest in phi through a variety of cool merchandise items.  Order dozens of different Phi items through CafePress, such as the ones below:
Design Gauges:  Dr. Levin's Golden Mean Gauge – Design and Analyze
See the Golden Mean Gauge page for information on Dr. Levin's gauges.  Constructed of stainless steel, these precision gauges were designed for use in cosmetic dentistry and can be applied to any application in arts, design, medical practices or engineering.  $109.95 plus shipping for 6″ design gauge.  Other sizes and products available.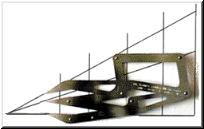 Other Books: Amazon.com – Learn
Learn, apply and excel with phi the golden ratio from this list of golden ratio books at Amazon.com, including these recommended favorites:
Phi: The Golden Ratio – Book
Phi: The Golden Ratio – Audible Audio Book
Fascinating Fibonaccis
Mathematics of Harmony
Divine Proportion
Sacred Geometry
Quartz pyramids based on the golden ratio geometry of the Great Pyramid of Egypt