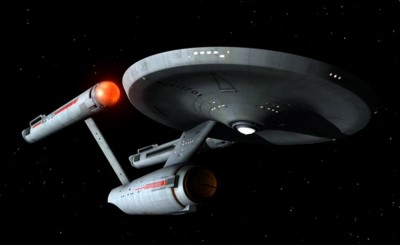 Artists and designers have used for the golden ratio for elegance, balance and aesthetics in design since at least the Renaissance, and possibly even as far back as ancient Greece and ancient Egypt.  If the vision of Gene Roddenberry for Star Trek continues on course, the design of future starships will also be based on the unique and timeless proportion of Phi, 1.618,  the Golden Ratio.
Roddenberry turned to Matt Jefferies, an aviation and mechanical artist, with his request to "design a space ship unlike any other, with no fins, rocket exhaust trails, powerful and capable of exceeding the speed of light with a crew of several hundred on five-year mission to explore unknown galaxies in outer space."
Jefferies started with a blank page and a marker, and with a very pragmatic design ethic. He reasoned that "a starship's engines would be extremely powerful and potentially dangerous, and positioned them far away from the core of the ship, with the added benefit of modular design so that they could be ejected quickly in an emergency."  His design documents revealed that he was also a very exacting designer. He specified the dimensions on his designs to the 1/10000th of an inch.  This was clearly beyond any practical level of accuracy in the construction of the small-scale models used on the Star Trek set and indicates that he was working with a mathematical precision based on geometric formulas and relationships.
Given the elegance of its design, it's not too surprising that golden ratio relationships are incorporated into the design of the USS Enterprise, in its overall dimensions and in the details of the small design features, as revealed in the illustrations below.
Each image below features a grid overlay from PhiMatrix, in which each line is in golden ratio proportion to the ones on either side of it.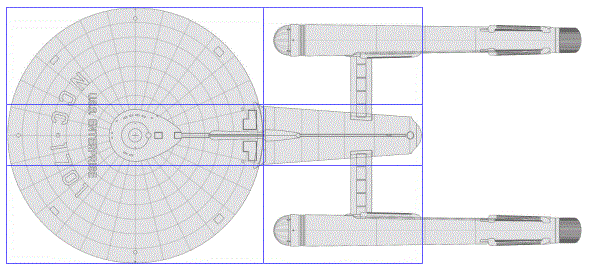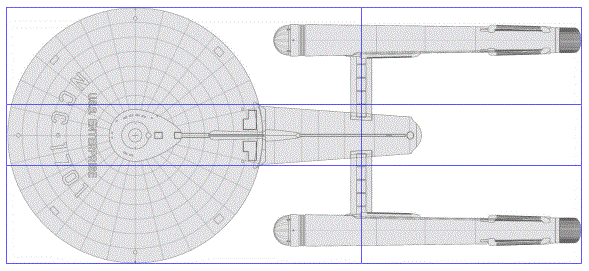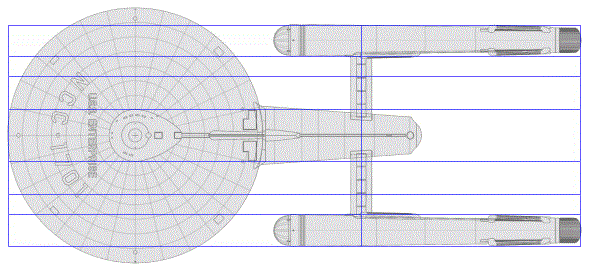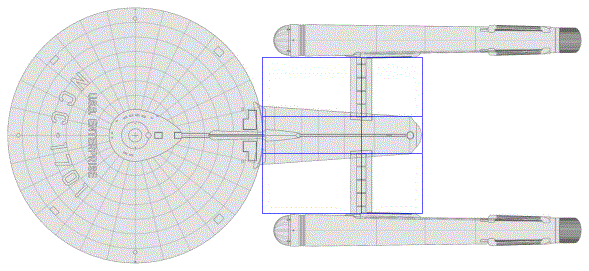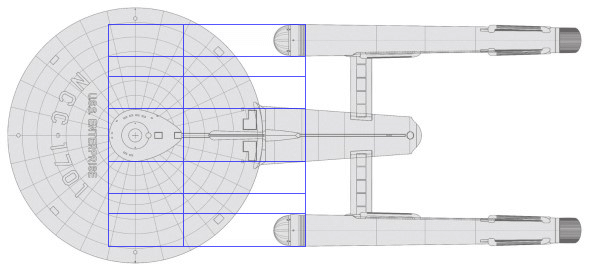 Note in the next three images how the tapering of the rear section of the Enterprise is based on Golden Ratios of the outside width, center line and inside width of the propulsion units: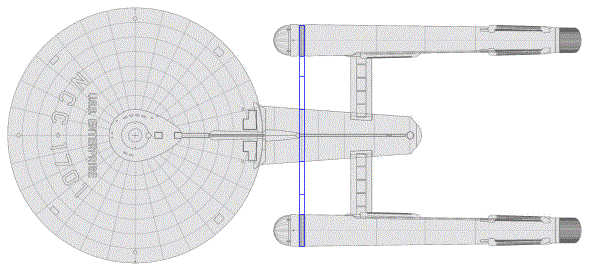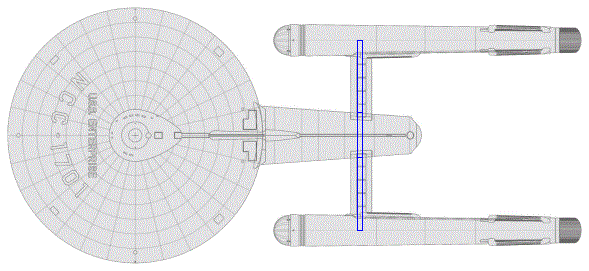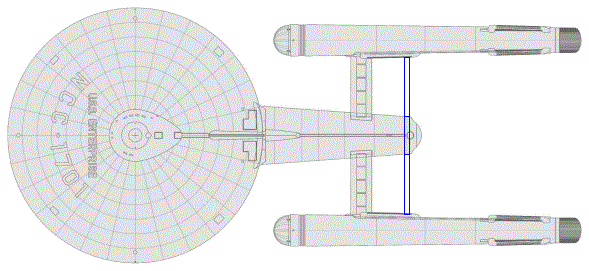 Even the finer details of the design reflect an attention to detail in applying the golden ratio: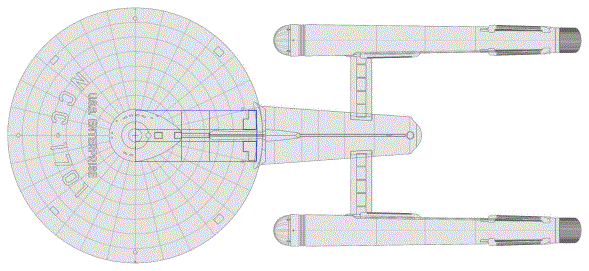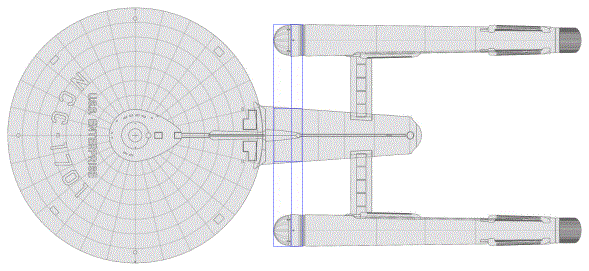 The golden ratio also appears in the front view of the Enterprise: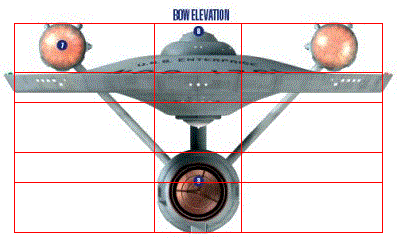 The side view of the Entreprise also reflects golden ratios: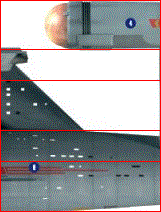 With Star Trek set in the 23rd century, The USS Enterprise may "boldly go where no man has gone before," but its design reaches back to the earliest design creations of civilization and the mathematics of design found throughout nature.
Thanks go to  Kevin Muldoon for his article "The Geometry of Starship Design – Star Trek" which inspired this article and the search for additional golden ratios in the Enterprise.
Golden ratio grid lines created with PhiMatrix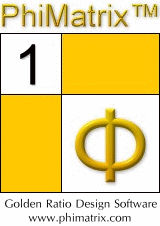 Other references:
http://www.cygnus-x1.net/links/lcars/blueprints/uss-enterprise-space-cruiser-sheet-1.jpg
http://en.wikipedia.org/wiki/Matt_Jefferies
http://www.mattjefferies.com/start.html
http://www.shawcomputing.net/racerx/trek_stuff/1701_dimensions.pdf
http://www.shawcomputing.net/racerx/trek_stuff/history/1701-33-inch.html
http://designbygeometry.blogspot.com/2011/09/blog-post.html
http://designbygeometry.blogspot.com/2011/10/federation-constitution-class-heavy.html
http://www.shawcomputing.net/racerx/trek_stuff/jefferies_1964.pdf
2013-04-06